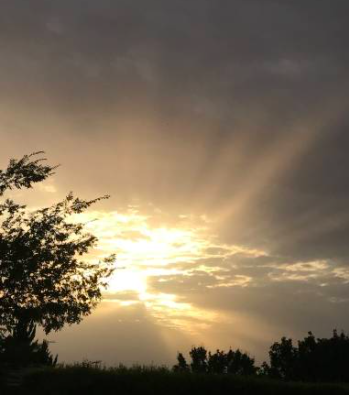 LEETON shire residents will be among those able to benefit from Australia's first solar garden.
Grong Grong farmer Gemma Meier has set aside about four hectares of land on her mixed farming property to host the solar array.
Leasing her paddock for this community-owned project, called Haystacks Solar Garden, will provide a valuable income stream for her family while helping the community cut their electricity bills, and helping scale up climate solutions like renewable energy.
Just as you'd pay for a small plot in a community veggie garden and reap the benefits, you pay for a small plot of a community-owned solar array, and receive electricity credits on your bill.
The project has funding from the NSW government and will be subject to all the usual approval processes further down the track.
Community Power Agency's Kristy Walters said the model opens up the many benefits of solar energy to all Riverina residents, including those who rent, live in an apartment, or don't have an appropriate sunny roof.
"The Haystacks Solar Garden will turn free sunshine into dollar credits on residents' electricity bills, while keeping revenue generated from the project within the local region – thereby boosting regional economies," she said.
Households purchase a plot in a solar garden and the electricity produced by the solar garden is used by a partnering electricity retailer who then provides on-bill credits (in dollars) to the household's electricity bill.
Over time the energy bill savings are greater than the initial purchase cost.
Solar gardens use an in-front-of-the-meter solar option, like most large-scale solar farms, so that significantly more households can participate.
Leeton shire residents who are interested in the project will be able to take part in webinars next week to find out more information.
Visit https://haystacks.solargarden.org.au/updates/ to register for the two time slots, the first on June 15 from 7.30pm to 8.30pm and the second on June 16 from 10am to 11am.
This article first appeared in The Irrigator written by Talia Pattison.