We're excited to share the Haystacks Solar Garden project has a dedicated website!
For everyone who wants solar on their roof but can't because you're a renter, live in a flat or don't have an appropriate sunny roof – this project is the solution for you
Have a look here: http://haystacks.solargarden.org.au/
You'll find information about this Australian-first project, how you can get involved and ways to get in touch.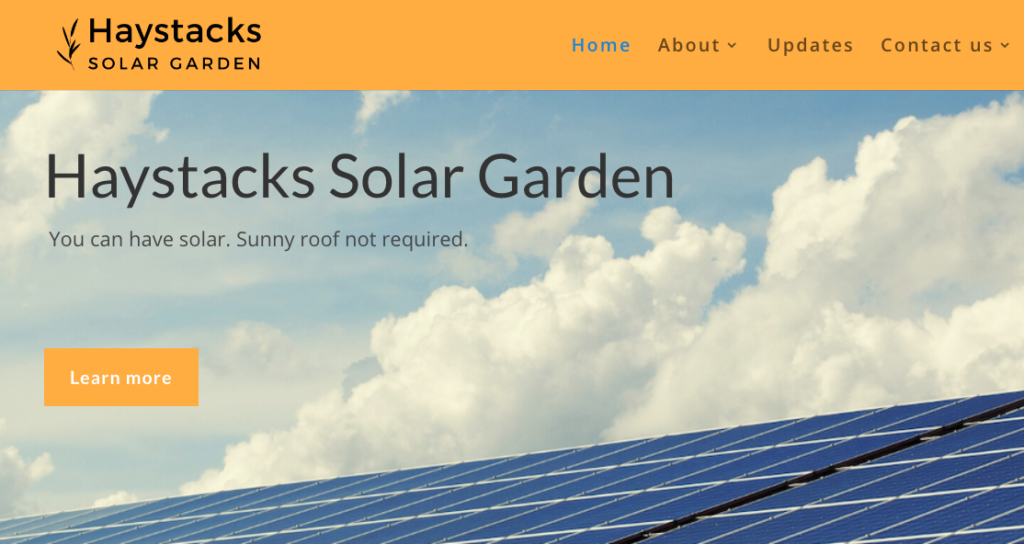 Roadshow Webinars
In the coming weeks we are holding Roadshow Webinars in towns (virtually) across the Riverina. Starting on Sunday 14th of June until Friday 19th of June we will be visiting the following towns:
Read about the backstory of how the Haystacks Solar Garden came to be on the about page. 
We have an updates page to keep you up to speed as we progress all stages of the project as well as sending out these newsletters.
Help us spread the word to get this exciting and innovative project the support it needs and forward this email to anyone you think might be interested in being part of this community-owned solar project. Then they can subscribe to our newsletter.
You can also follow our updates on our facebook page.
All the best,
Kristy and the rest of the Haystacks Solar Garden team