Image credit: Hay Shire Council
Steps for becoming a Haystacks Solar Gardener
Because Haystacks is set-up as co-operative, you must first become a member in the Haystacks Solar Garden Cooperative in order to purchase a solar garden plot.
A cooperative is the perfect legal structure for our community energy project as it allows members to come together and democratically make decisions  affecting the co-operative.
Once you have paid your membership fee you will automatically receive a Solar Garden Plot application.
Together we can create a solar revolution for those locked out of solar!
Members can be from SEQLD, NSW, VIC, ACT, SA and TAS. Have a read through the  Rules and Disclosure statement and sign up to become a member of the Haystacks Solar Garden Co-op using the membership form.
 The membership application process is currently suspended while we finalise the Haystacks project. Stay tuned for updates!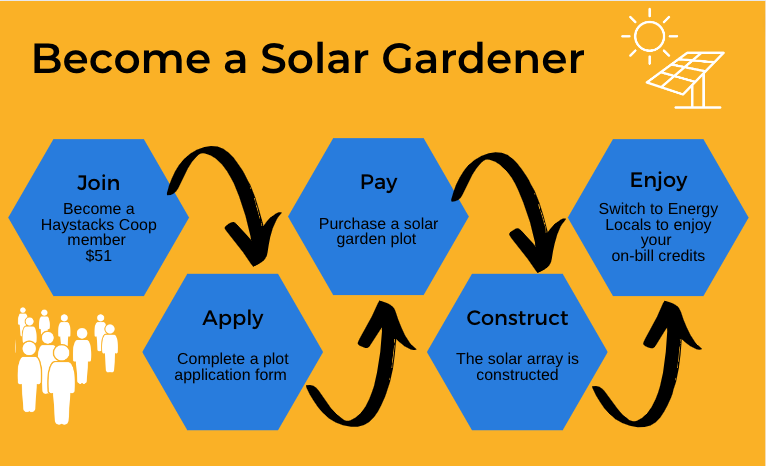 Haystacks Solar Garden Plot Offer
  There are two documents to look over for the financial & project details:
1. We've created a short 4 page summary outlining the financial details including the electricity retail partner – Energy Locals.
2.  You can read the full project details in the Offer Information & Disclosure Statement.
This document has all the details of how the project works, including the financial statements of the co-operative and identified risks. Note this document was approved before we had confirmed our electricity retail partner – Energy Locals. Please refer to the Offer Summary for information on their contribution. 
Haystacks Solar Garden Co-operative Directors
We have five directors – Kristy and Nigel have been involved in creating the project from the beginning, with Larissa, Martin and Nicholas joining the team since the August 2022 AGM.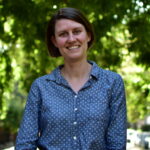 Kristy Walters
Chairperson
Kristy is the Community Engagement Manager at Community Power Agency and brings extensive experience in nonprofit management, facilitation, digital tools and community engagement. 
Kristy has worked on campaigns involving renewable energy, food sovereignty, climate change and protecting prime agricultural farmland in Queensland. She is passionate about effective community engagement and supporting volunteers to reach their potential.
She holds a Bachelor of Environmental Management with honours and lives in Sydney where she enjoys cycling to the beach as often as possible.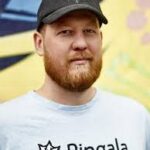 Nigel Hancock
Secretary
Since 2016 Nigel has voluntarily dedicated much of his time to the rewarding role of Treasurer and Financial Officer of Pingala: Community Renewables for Sydney. This has included managing budgets and accounts, preparing financial models and forecasts as well as decision making on overall financial strategy for the organisation.
Nigel is experienced in communication and liaison with other organisations, including government bodies, companies and stakeholders. He holds a bachelor degree with post-graduate studies in Commerce. Nigel is currently employed by Pingala as the project manager for the Haystacks Solar Garden project.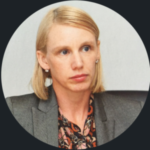 Larissa Stanley
Director
Larissa Stanley is a banking and financial services professional with over 15 years experience across a number of domestic and international banks managing ASX100 corporate and government agency clients. She is currently with HSBC working in Global Trade and Receivables Finance.
Larissa's areas of expertise include structured leasing, asset finance, trade and working capital finance and more recently sustainable finance.
In addition, Larissa has 3 years NFP board experience as Treasurer for the Canterbury Earlwood Caring Association.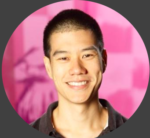 Nicholas Wong
Member Director
Nicholas is a software developer with 15+ years in the financial markets technology industry. He brings experience in financial modelling and pricing. He has been a member of the Haystacks Coop since 2020 and a member of its financial focus group.
Nicholas holds a Bachelor of Science with honours in Business Information Technology. He is keen on doing his part to help Australia's first solar garden succeed.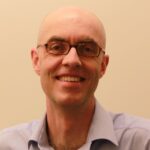 Martin Puchert
Member Director
Martin is a solar enthusiast who joined Haystacks as a result of being unable to install his own solar panels. He lives in an apartment in inner west Sydney. Martin has extensive experience related to intellectual property and technology commercialisation. He has managed three consulting firms and held senior management roles in tech companies.
Martin is a trained patent attorney and holds a PhD and BSc(Hons) in Physics.
Martin is actively involved in community projects to re-wild urban areas, reduce plastic pollution, and survey biodiversity of ocean habitats.
Contact the project team directly
You can book a one-on-one call with one of our team at a time that suits you or you can email Nigel or Kristy on the emails below.

Nigel Hancock
Haystacks  Project Manager
0410 352 910
nigel@pingala.org.au

Kristy Walters
Community Engagement Lead
0490 505 802
kristy@cpagency.org.au